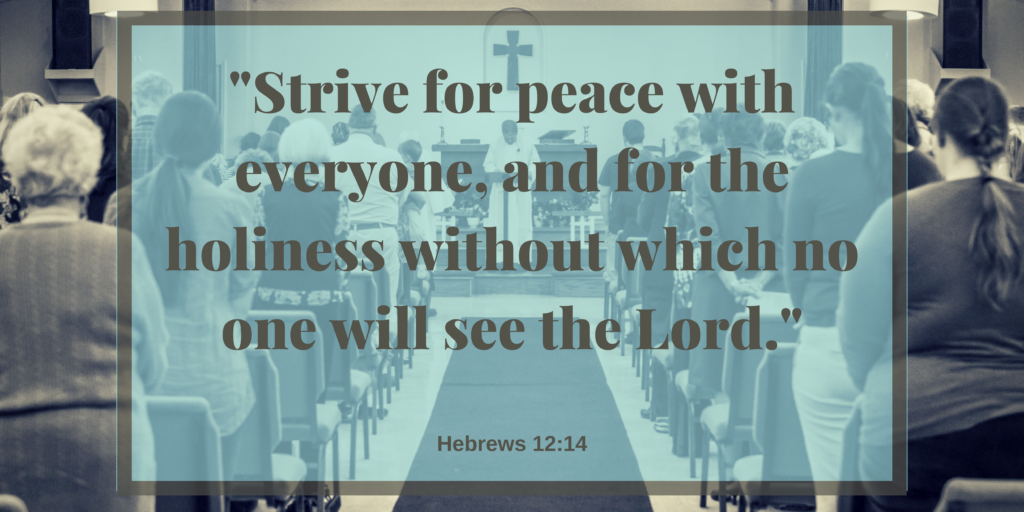 "See to it that no one fails to obtain the grace of God; that no 'root of bitterness' springs up and causes trouble, and by it, many become defiled."
Hebrews 12:15
"Let brotherly love continue." Hebrews 13:1
On Sunday, we will gather as a Church family for our fall Parish Update Meeting. This gathering six months from the annual meeting began years ago in an attempt to increase communication in the parish and to give the congregation a time to voice hopes and concerns to the leadership of the parish. As always, with the sharing of our different options and perspectives, there is the danger that someone will take offense. If we cannot be honest with one another, we are not truly in a loving relationship. The writer of Hebrews, which has been our New Testament reading for the last few weeks, reminds us to seek peace and holiness and to emphasize the grace of God so that a root of bitterness does not spring up. I have complete confidence that we will once again come together, seeking the Lord's guidance in our life as a congregation.
In preparation for this meeting, I would ask you to think about a couple of issues facing our parish:
The Vestry continues to explore possible facilities for the congregation. One property that has come to our attention formerly housed Highlands Presbyterian Church on the northeast side of town. As you pray about where Servants is to make its permanent home, what excites or concerns you about us pursuing the purchase of those buildings?
What concerns or excites you about the congregation pursuing the purchase of St. Michael's Episcopal Church's property?
What have been the benefits of our combined 9:00am service this summer? And what have been some of the costs and sacrifices of this combined service?
As you think about the next three years in the life of Servants of Christ (beyond a facility) what do you see as the needed ministry priority of this congregation?
If you would be more comfortable, please feel free to write down answers to any or all of the above and email to me personally: alex@servantsanglican.org.