Servants Youth Group
Grades 6-12
Youth group meets on Sundays during the school year. All students are welcome – you don't have to believe to belong! The first three Sundays of the month, the group meets from 4-6pm at the church.
Each week we have time to laugh together, to check in with each other, to encounter Jesus together, and to pray for one another. Once a month the group has social outing (see below for the fall 2021 calendar).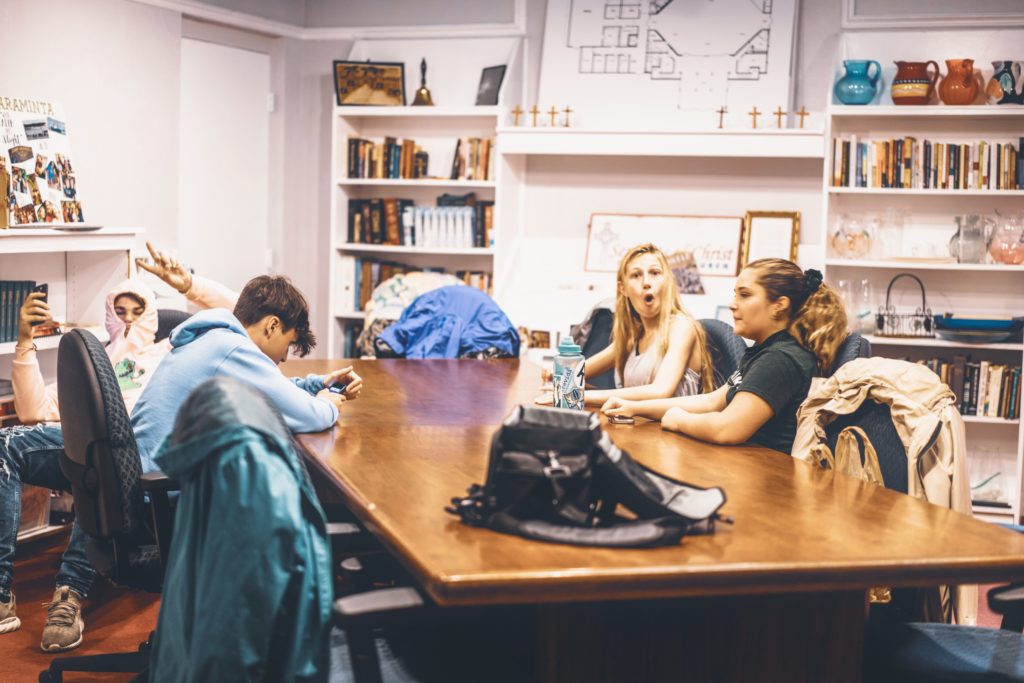 We are following the Covid protocols based upon the current phase of our reopening plan. During Phase 1, we meet on Zoom; during Phase 2 and 3 we meet in person with the precautions outlined in the reopening plan.
Contact Michael Mayo at michael@servantsanglican for more information about our ministry to youth.
Fall 2021
A curious mind has good questions, and our culture asks many challenging questions of its own about Christianity. So it is natural for people, especially young people, to have lots of good questions about Jesus, the Bible, and faith. However, church can sometimes seem the least natural place to explore those questions. But when we "give Jesus our hearts" we shouldn't leave our heads behind. This fall we will be working through Rebecca McLaughlin's 10 Questions Every Teen Should Ask (and Answer) about Christianity. We hope to create a community where students can be honest about hard questions and show that Jesus welcomes questions and people who have them.